Romantic Italian Wine Dinner at the Nashua Crowne Plaza, Feb 12th
Valentine's Day is a time to show that special someone in your life how much you care, and what expresses that more than an elegant evening? Join us on Thursday, February 12th (6:30-9p.m.) at the beautiful Hunt Club located at the Crowne Plaza Nashua for a Special Italian Wine Dinner.
Executive Chef Todd Lytle will prepare a delicious 4-course meal which will be paired with very unique Donnafugata wines which are served with each course (wine is included in the price). Located in Sicily, Donnafugata has been in the wine business for over a century and is known for its exceptionally wide range of wines, made with native varietals such as Inzolia, Catarratto, Zibbibo and Nero d´Avola as well as international varietals like Viognier, Cabernet Sauvignon, Syrah.
We will have two special guests: Shane Lessard CSW from the Folio Wine Company sharing his wine knowledge and stories about these unique wines, and Svetlana Yanushkevich, DWS, owner of WineNot Boutique, The Wine Steward & professional sommelier. She will talk about the food and wine pairings.
This event will begin with a social hour at 6:30 p.m. followed by dinner at 7 p.m
The Price is $75.00 per person including tax and gratuity.
For reservations, please call the Crowne Plaza Nashua at 603.886.1200
Menu
Reception
International Cheese & Fruit Tray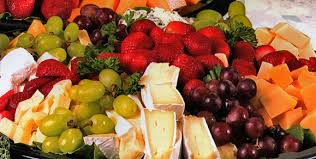 Wine: Villa Sandi Prosecco Rose "IL Fresco", Veneto, Italy, (Retail price/bottle at WineNot $17.99)
Ever had a wine that almost made you feel you were someplace else? Perhaps on a gondola meandering along Venice's famed Grand Canal? While we can't guarantee this lovely Prosecco will produce such experiences for you, we bet it can be just the ticket for you and your Valentine, high tide or low!
First Course
Scallops & Hickory Smoked Bacon Bundle
Clementine Ponzu, Cilantro Salsa Verde
Wine: Donnafugata Lighea White, Sicily, (Retail price/bottle at WineNot $24.99)
Dry version of Zibibbo, a rich aromatic bouquet among which floral notes of white rose and orange blossom which combine hints of peach and candied citrus peel.
Second Course
Tuscan Bruschetta Carciofi
Baba Ghanoush, Artichoke Hearts, Fire Roasted Peppers
Basil Poached Burrata, Dried Cherry Balsamic Reduction
Wine: Donnafugata Sedara Red, Sicily, (Retail price/bottle at WineNot $17.99)
A versatile red, Sedara displays intense aromas of red fruits (cherry and cranberry) and notes of licorice. Its balanced structure and soft tannins make it pleasant, to enjoy throughout a meal and easy to pair with a wide range of food.
Main Course
Thyme Braised Boneless Short Rib, Chard Plum Tomato & Lentil Ragu, Cotija Arancini
Wine: Donnafugata Tancredi Red, Sicily, (Retail price/bottle at WineNot $43.99)
Tancredi confirms the quality and elegance acknowledged by its admirers in the Italian panorama of great red wines. Cabernet Sauvignon brings great elegance and longevity, thanks to firm and velvety tannins. Nero d'Avola maintains its importance and stands out with fruity (cherry and sour cherry) and spicy notes. Tannat enhances the fruity component while adding a great polyphenolic structure rich in tannins: a variety ideal for long-aging wines.
Dessert
Belgian Chocolate Lava Torte, Espresso Bean Gelato
Wine: Donnafugata Ben Rye Passito di Pantelleria, (Retail price/bottle at WineNot $43.99)
The wine is known in Sicily as "the liquid of the gods." A terrific, electric Italian sweetie, offering layers of Turkish apricot, date, candied citrus zest and lemon drop flavors that remain focused and concentrated through the almond skin- and tobacco-tinged finish. Complex, with excellent length. Ben Rye is a terrific dessert wine with layers of flavor that continually surprise.