Romance of Burgundy Wine Dinner May 8th
You are invited to join us on
Friday, May 8th (6:30-9p.m.)
at the beautiful Hunt Club located at the
Crowne Plaza Nashua for a special
"Romance of Burgundy"
wine dinner
.
We are pleased to announce our special Burgundian Wine Expert, Guillaume Suss, will be on hand to discuss these unique wines. Monsieur Suss represents the Albert Bichot Winery, and is coming especially for this occasion from Washington, DC. Svetlana Yanushkevich, DWS, owner of WineNot Boutique, The Wine Steward & professional sommelier will be at the dinner to talk about the food and wine pairings. Both Guillaume and Svetlana will be sharing stories and discussing their unique experiences while in Burgundy. A Not-To-Miss Event! Four of the wines we'll be tasting at this event are not currently available in NH, but are being brought specifically to this event for WineNot Boutique and The Wine Steward!
People who attended our Italian wine dinner last month at the Crowne Plaza were very impressed by Executive Chef Todd Lytle and the menu! He will be on-hand for this event as well, and will prepare a delicious 4-course meal which will be paired with very beautiful wines from the Albert Bichot collection (see menu and wines below).
To complete the French experience, there will be live music during the dinner!
This event will begin with a social hour at 6:30 p.m. followed by dinner at 7 p.m
The Price is $79.00 per person including tax and gratuity.
For reservations, please call the Crowne PlazaNashua at 603.886.1200
Menu
Reception
International Cheese & Fruit Tray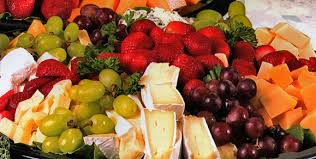 Wine: Albert Bichot Bourgogne Blanc 2012 (retail price $19.99)
Wine of light yellow-green color. Simple nose with green apple and white flower accents. It also evokes subtle mineral notes. This dry white shows great freshness. It provides a soft mouth and a slightly finish.
First Course
Jonah Crab & Flounder Roulade, Lavender Buerre Blanc,Charred Lemon Drops
Wine: Albert Bichot Secret de Famille Chardonnay 2013 (retail price $25.99)
Elegant and refined aromas of tropical pineapple and melon plus toasted aromas showing oak spice and smoky touches. The palate is fresh and richly textured, with good integration of oak and fruit. It's hard to see how a Bourgogne Blanc could be much better than this.
Second Course
Roasted Baby Beets, Brussels Sprout Toasted Fennel Slaw, Mozzarella, Cajun Candied Pecans,
Aged Balsamic Gastrique
Wine: Albert Bichot Domaine de Jarnioux Beaujolais, 2012 (retail price $15.99)
Ruby red color.Delectable, fresh and typical nose with notes of strawberry and candy. The finale is long, refreshing and remains on fruit. This very convivial wine is the ideal companion for a meal with friends. Recommended with your cold cuts, Italian dishes, rabbit fricassée or with your savory tarts. You can also drink this at dessert, with a strawberry soup or a tiramisu. 100% Gamay.
Main Course
Thyme Dijon Lamb Lollipops, Gourgette Gratin, Choron Demi Glace
Wine: Albert Bichot Secret de Famille Pinot Noir, 2012 (retail price $25.99)
Ranked among the top 10 wines from this region with respect to number of prizes won: the 2012 vintage was awarded Silver from the International Wine Challenge as well as Bronze from the Decanter World Wine Awards. This Bourgogne Rouge wine has received good scores from various critics. Deep ruby red robe. The nose is fruit-dominated aromas of black currant and wild red fruit. Velvety and silky with a soft and well-balanced structure which leads on to a delicate red fruit-flavored finish
Dessert
Coppa Strawberry & Cream, Pistachio Gravel
Wine: Albert Bichot Cremant Rose, NV (retail price $27.99)
This sparkling wine has fine, even bubbles and a beautiful pink color with salmon pink highlights. It has blackcurrant, raspberries and a touch of strawberry on the nose. These aromas continue through onto the palate along with a pleasant burst of freshness and vivacity. While perfect on its own, its friendly nature also makes it appropriate for pairing with Mediterranean and Asian cuisines. 80% Pinot Noir, 11%Gamay, and 9% Chardonnay.